On my honor, I will do my best
To do my duty to God and my country and to obey
the Scout Law;
To help other people at all times;
To keep myself physically strong, mentally awake and morally straight.
A Scout is: Trustworthy, Loyal, Helpful,
Friendly, Courteous, Kind,
Obedient, Cheerful, Thrifty,
Brave, Clean, and Reverent
Be clean in my outdoor manners.
Be careful with fire.
Be considerate in the outdoors.
Be conservation minded.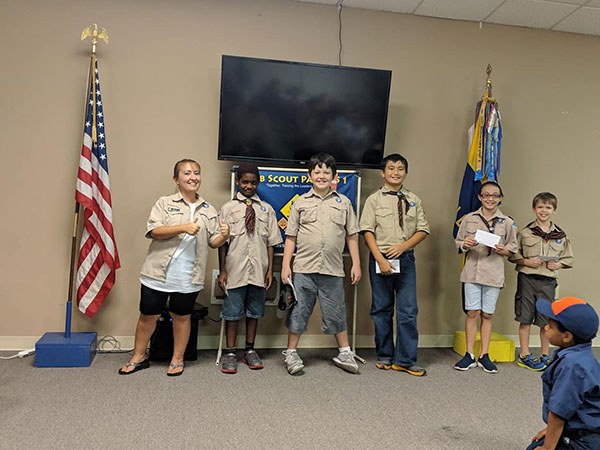 Den Meetings
We meet every Monday 6:30 pm – 7:30 pm at New Covenant Assembly Church at 1991 East Lake Dr., Casselberry, FL 32707. The Scouts meet in the chapel to say The Pledge of Allegiance, Scout Oath, and Scout Law. We make a couple of quick announcements then the Scouts break off into their Dens from 6:45 to 7:30. There the Scouts will participate in an activity that the Den Leader has planned for them.